03.
A MAP TO NOWHERE
(things are)
Inspired by the Mundane Afrofuturist Manifesto + Eve L. Ewing's Electric Arches

A MAP TO NOWHERE (things are) is an inter-disciplinary theatrical experience, chakra based ritual, and abolitionist practice that starts in the space between dreams and reality and works to close the gap between the two.

Developed as part of Soho Rep's 2019-21 Writer/ Director LAB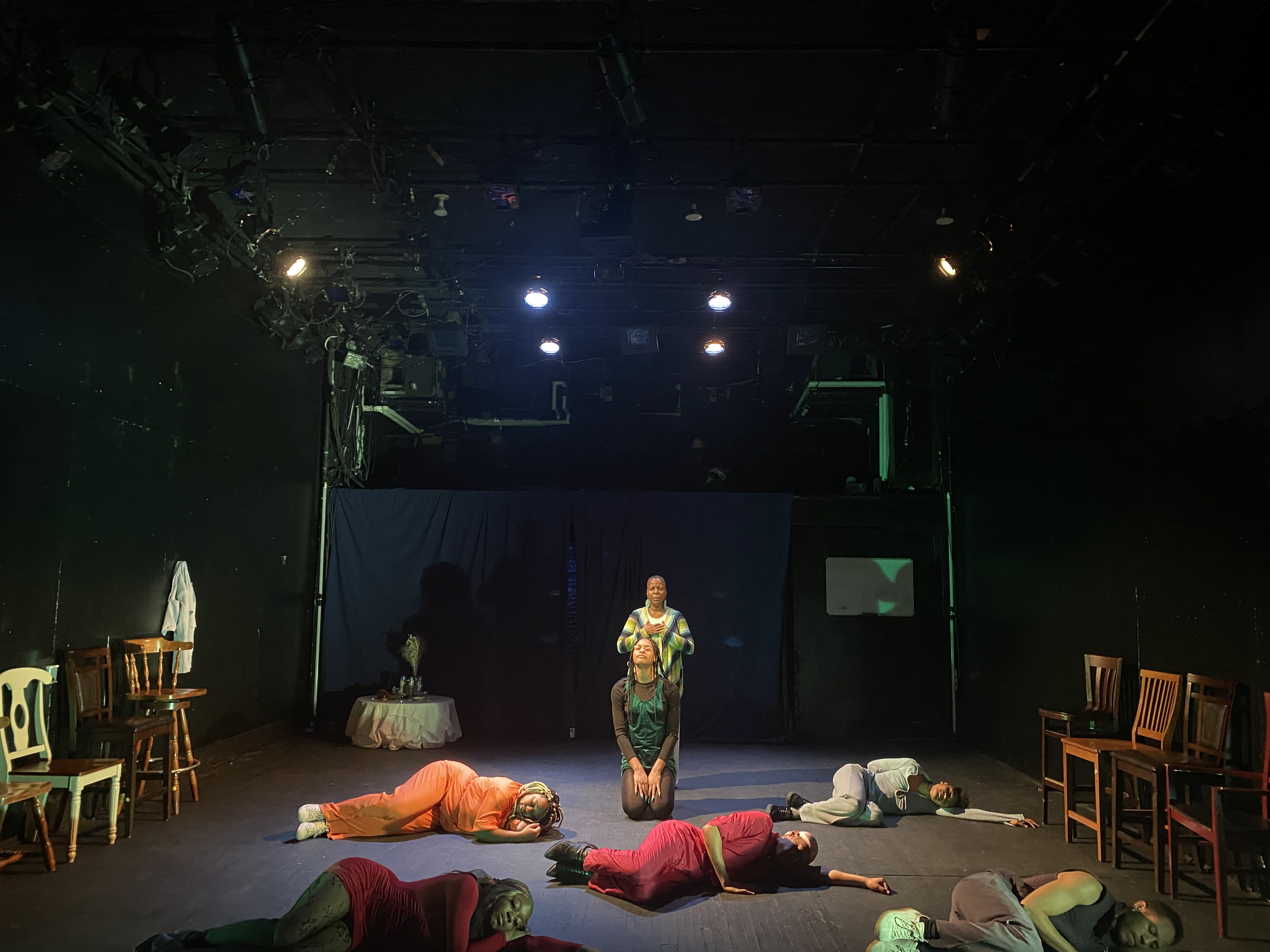 What are you going to
dream into existence today to help you tomorrow?
Presented April '22 at Soho Rep as part of the Writer/Director Lab

//CREATIVE TEAM//
Ta-Nia, Creators
Nazareth Hassan, Composer
nicHi douglas, Choreographer
Stacey Derosier, Lighting Designer
Ava Elizabeth Novak, Stage Manager
Sydney Cusic, Asst Stage Manager
//CAST//
Aja Lynn Downing
Mariyea Jackson
Charisma Glasper
Charles Mayhew Miller
Tony Jenkins
Arewa Basit Shittu
Cherene Snow
Sierra Leverett
Special thanks to those who helped develop A Map to Nowhere in Fall '21. Each and every person is embedded into the piee in some way shape or form: Gabby Beans, Ashton Muñiz, Princess Victome, Tuçe Yasak, Eliza Anastatio, Laura Zamsky, and the Writer/Director Lab 2019-21.